Christmas is not a time nor a season, but a state of mind. To cherish peace and goodwill, to be plenteous in mercy, is to have the real spirit of Christmas. /Calvin Coolidge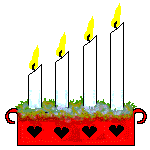 Något som snurrat i mitt huvud idag är att jag inte förstår inte hur tiden kan gå fort.
Imorgon är det Julafton kändes som den nyligen va. I mitt fall tänker jag på nyårsafton. I min kultur firar vi nyårsafton precis som julafton. Jag måste erkänna att jag kommer bli lite glad att julen är snart över. Jag har gått runt både och igår på stan och sett hur människor ser ut som robottar. Så tragiskt. de stressar och blir lätt sura samt säkert får dåliga hjärtan. Dessutom kör som galningar i trafiken. Beter sig hulliganer i butikerna. Nu får de va nog! Önskar att man kunde spela in de och visa de så de får se sitt galna jag. Folk verkar tro att julen handlar mer om att stressa upp sig och köpa så mkt det går än att visa kärlek och tacksamhet. Jag önskar att alla dessa människor som går ut och shoppar kan ge en slant till en fattig människa. Förstår ni hur mkt pengar folk gör av sig?!?! Jag tycker man kan åtminstone skicka ett bidrag till någon/någonstans eller Skänka en tanke också till dem som kanske av olika orsaker inte kan fira jul eller har det just lika bra som du har det. Presenterna är materiella saker. De ger man som uppskattning för att en människa nära dig gjort bra ifrån sig. Men överflöd av mat och julklappar mättar och fyller oss med tillfredställelse för stunden. Sen vill jag inte ens gå in på hur mkt folk dricker. Specielt föräldrarna som dricker framför sina barn. Och blir fulla av all vin och snaps. USH vika minnen barnen får. En hjälpande hand ibland kan vara så mycket mer värd än den finaste julklapp. Jag tycker man ska passa på att ta en paus i det hektiska vardagslivet, en paus där familj och vänner kan komma samman och umgås. Så man kan möta det nya året med ny energi. Julen handlar om glädje, att ge och att vara en god medmänniska. Varför firar ni jul? Kvantitet eller kvalitet?


Kommentarer
DEEP SHIT!!
Trackback